Theresa May outlines green plans and plastic bans
Warren Dawson | January 14, 2018, 0:26
Theresa May outlines green plans and plastic bans
"It's good that the government wants to make tackling plastic waste a priority, but the specific measures announced today don't match the scale of the environmental crisis we face", said Louise Edge, senior oceans campaigner at Greenpeace UK.
Other environmental campaign groups were disappointed with the lack of new legislation to ensure that promises made in the 25-year plan were followed through and enforced.
The plan was a 2015 Conservative manifesto pledge, but publication was delayed by the vote to leave the European Union and last year's election.
Society's addiction to throwaway plastic is a growing menace to the environment.
There is also widespread speculation that the Government could be planning a hefty 25p charge on disposable coffee (or tea) cups, such as those served in Starbucks and Costa.
Shaun Spiers, executive director of Green Alliance, described Theresa May's talk as "a landmark speech, the first prime ministerial speech on the environment for 17 years".
May said in a keynote speech that the government will work with supermarkets to encourage them to introduce plastic-free aisles in which all the food is loose.
And asked about her own environmental credentials, she revealed she had put owl and bat boxes in her garden.
"We will set out our plans for a new, world-leading independent statutory body to hold government to account and give the environment a voice".
However the chairwoman of the Commons Environmental Audit Committee, Labour's Mary Creagh, said a new Act of Parliament was needed after Brexit.
One of the most relevant pieces for sustainability professionals is the pledge to kickstart a green business council that will help the Government to "encourage incentivise and create the right conditions for private sector innovation in green enterprise and environmental entrepreneurialism".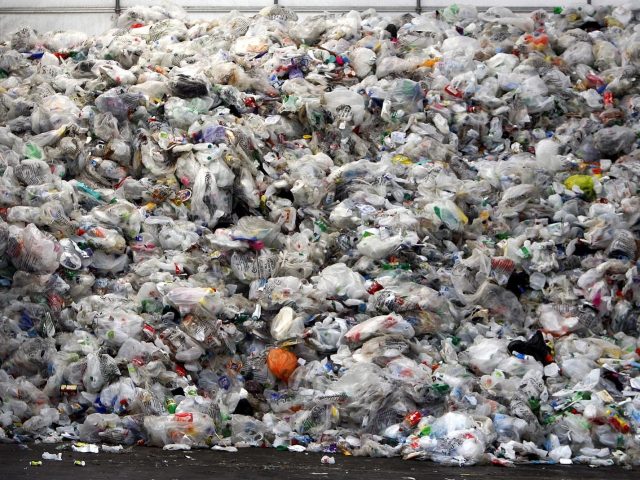 The Government aims to expand its carrier bags levy
There are also ideas to tackle waste from coffee shops.
And the 5p plastic bag charge will now also be brought in for smaller shops, which were previously exempt.
David Palmer-Jones, CEO of SUEZ recycling and recovery United Kingdom, explained that the plan places the environment at the heart of government strategy before adding that he feels it recognises the importance of sustainable growth to the United Kingdom economy post-Brexit.
Dr Richard Benwell said: "It's fantastic that the Government has published its long-term plan to improve nature for the next generation". Only 2% of wildflower meadows have survived.
"The UK will demonstrate global leadership".
But there is scepticism about how far the environment department Defra will be able to carry out its plans.
"If the government's aim is to get through to young voters, they need to offer change that happens before these youths turn middle-aged".
"The most glaring gap is support for deposit return schemes" on plastic bottles, Edge added.
Sue Hayman, shadow environment secretary, called it "a cynical attempt at rebranding".
In her introduction to the plan, Mrs May said: "Its goals are simple: cleaner air and water; plants and animals which are thriving; and a cleaner, greener country for us all".