Arab media: 12 Iranians killed in 'Israeli strike' in Syria
Warren Dawson | December 3, 2017, 0:46
Arab media: 12 Iranians killed in 'Israeli strike' in Syria
Israeli Prime Minister Benjamin Netanyahu says Israel will not allow Iran to establish its military presence in Syria.
Two missiles were intercepted in response.
It is not clear whether the Syrian army or Iranian and Hizballah militias were targeted in the strike.
"At half past midnight (2230 GMT Friday), the Israeli enemy fired several surface-to-surface missiles at a military position in Damascus province", the state SANA news agency reported.
As we've noted before, the BBC report was dubiously sourced to "a Western intelligence source" and the story was quickly utilized by Israeli leaders to ratchet up rhetoric in preparing its case before the global community for further attacks on the supposed Iranian targets.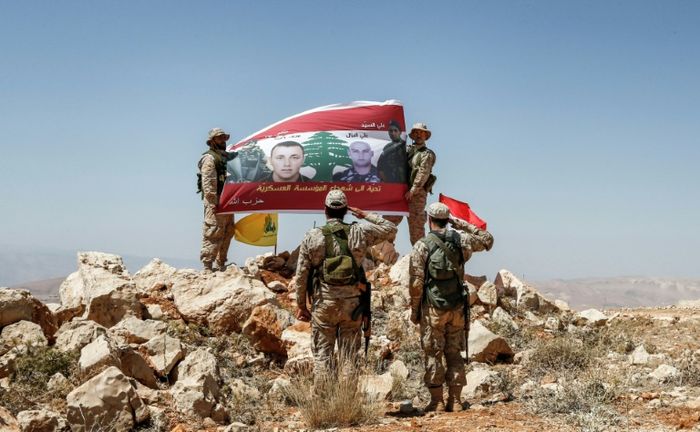 Arab media: 12 Iranians killed in 'Israeli strike' in Syria
This isn't entirely unusual within Israel, as the military censors often compel the media not to report stories. In this way, Israeli officials claim that their strikes are counterterror operations as the resistance group is considered a terrorist organization under Israeli law.
The Syrian conflict began in March 2011 against the Assad government, but it morphed into a civil war that has killed hundreds of thousands of people.
Quoting Arabic language al-Masdar news agency, citing unanimous source, said the Syrian military's anti-aircraft missiles were fired from Mezzeh Airbase in rural Damascus in the early hours of Saturday.
The Syrian army's air defense at 12:30 AM Saturday, confronted an Israeli missile attack on one of the military sites in Damascus countryside, SANA reported Saturday morning.
In September, Israeli warplanes hit a military position near the Mediterranean coast in western Syria, killing two soldiers and causing material damage.