House Intel Committee Will Resume Hearings On Russian Active Measures
Warren Dawson | April 22, 2017, 1:04
House Intel Committee Will Resume Hearings On Russian Active Measures
Ramping up their Congressional investigation into alleged Russian meddling in the 2016 election, lawmakers have invited directors of the FBI and National Security Agency to testify again, in addition to expressing a desire to hear from the Obama administration's top intelligence officials.
The planned hearings reflect that a probe that ran aground is now resuming after the committee's chairman was forced to recuse himself. At that hearing, Comey confirmed for the first time that the FBI was investigating possible ties between Trump's presidential campaign and Russian Federation as Moscow sought to influence the election.
Two watchdog groups, Democracy 21 and Citizens for Responsibility and Ethics in Washington have asked the House Ethics Committee to investigate whether Nunes disclosed classified information from intelligence reports.
It was the abrupt cancellation of those officials' scheduled March 28 appearance that set off a chain of events that sent the House investigation into a tailspin and led to the recusal of the committee's chairman, Rep. Devin Nunes, R-Calif., a member of Trump's transition team, from involvement in the probe.
Rather than share the information with other committee members, the California Republican held a press conference and then returned to the White House to brief Trump.
Yates will testify along with former CIA director John Brennan and former director of national intelligence, James Clapper, sometime after May 2.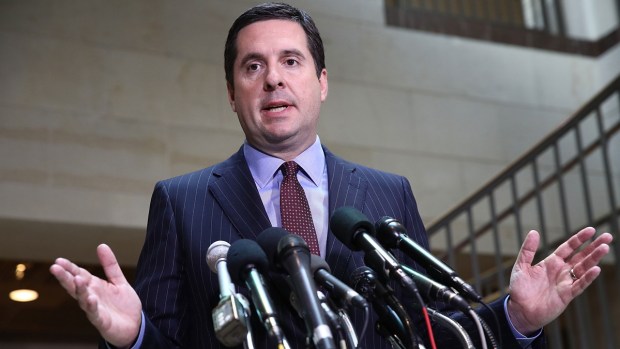 House Intel Chairman Criticized for Meeting Source at WH
The FBI is conducting a counterintelligence investigation exploring how Russian Federation covertly sought to influence the American presidential election on Trump's behalf. "There's hopeful optimism that we get this back on track".
Nunes's actions had cast a cloud over the investigation into Russian interference in last year's presidential campaign and whether any Trump aides or associates collaborated with Moscow.
Nunes created a furor in Washington by saying he had to rush to the White House to inform the president about what he'd found, only for it to be revealed later that the documents had come to him from the White House. At the time, Comey confirmed that the FBI was investigating whether President Donald Trump's associates coordinated with Russian officials in an effort to sway the 2016 presidential election.
At this point they are a long way from scheduling interviews or hearings with any principal witnesses from either the Obama or Trump administrations, the official said.
Both the Kremlin and the Trump administration insist there is "no evidence of Trump-Russia collusion".