Wildlife cameras capture photos of jokers dressed as lions
Evan Douglas | December 2, 2016, 6:37
Wildlife cameras capture photos of jokers dressed as lions
"The old lady with the walker and the bow and arrow was really comical", said Krout, who reviewed the trail camera pictures.
However, while they did not capture any evidence of a ferocious feline, they did find something even more interesting - namely, people dressed in various costumes, from demons to gorillas, frolicking in the area.
Gardner Police Department in Kansas received reports of mountain lions in the area, and as the animals have been spotted close by before, they made a decision to set up cameras to investigate.
"We were however surprised by some of the images that the cameras did take", police officials wrote in a Facebook post Monday.
The Gardner Police Department posted 11 photos from their sting on their Facebook page. "In an effort to determine if there was a possibly unsafe animal in the area we deployed two trail cameras", they wrote. We now have another different concern.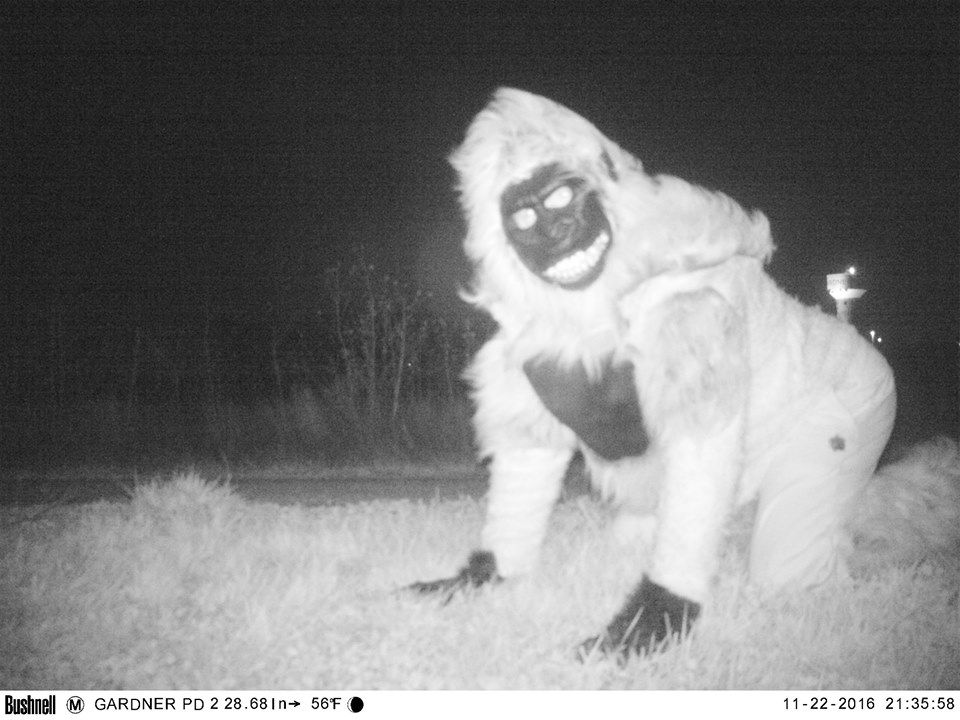 Residents caught wind of the cameras and proceeded to dress up as a gorilla lions and other monsters
They posted the photos and asked for help from the public in ID'ing the creatures. The Gardner Police Department showed a good sense of humor about the weird behavior, however.
Note to self, stay out of Celebration Park late at night!
The residents of Gardner had a sense of humor about the cameras, having themselves captured in ridiculous outfits such as Santa drinking a beer and someone in a gas mask with a jerry can.
Gardner is about 50 kilometres south of Kansas City, Missouri.