ISIS Claims It Beheaded Alleged Russian Spy in New Video
Sherri Guerrero | December 3, 2015, 0:28
ISIS Claims It Beheaded Alleged Russian Spy in New Video
The man has a long beard and hair, but there are images interspersed of the same person with no facial hair and a bald head - signaling ISIS's belief that he's a spy.
The prisoner identifies himself as Magomed Khasiyev and says he's a Russian national from the Chechen Republic.
In January, ISIS released a video purporting to show a young boy shooting dead two men accused of working for Russian intelligence services.
The video comes as Russian Federation continues to wage a bombing campaign in Syria.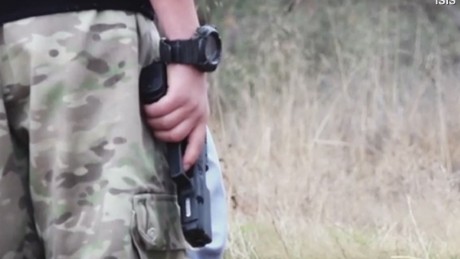 ISIS Claims It Beheaded Alleged Russian Spy in New Video
New reports suggest ISIS has done the unthinkable once again: It has beheaded someone in a taped execution. The militant then beheads the kneeling captive.
He then addresses the Russian people, saying, "You will not find peace in your homes". We will kill your sons... for each son you killed here.
The SITE monitoring group said the video was from Raqqa province, Islamic State's main stronghold in northern Syria.
Russia's security service, the FSB, declined to comment. And we will destroy your homes for each home you destroyed here'. CNN also was unable to immediately obtain a comment from the Russian government about whether it believes the video shows a Russian citizen being killed. - ISIS militant The extremist additionally warns the Russian people who they're more likely to face another defeat in reference their lack of occupation of Afghanistan within the 1980's & in that their not even protected of their homeland.